Experience A Different Type Of Yoga In Hamilton
where movement, mindfulness, and strength combine
* Land acknowledgement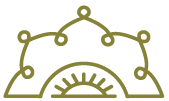 Unique Hamilton Yoga Classes
Explore a new way of getting fit while improving your mental health and wellbeing. Located in a gorgeous country setting in Copetown, Hannah's Room Yoga offers various yoga and fitness classes accessible to all. Our Hamilton yoga studio teaches private and group Yin and restorative yoga, personal training, meditation, mindfulness, and functional movement.
Enjoy challenging, dynamic practices led by expert instructor and owner Kelly Lightfoot. Using the powerful tools of yoga and fitness, learn how to move forward and experience wholeness in a safe, comfortable environment. Together, we'll create a customized plan that suits your body, lifestyle, and fitness goals.
Hamilton Fitness Solutions That Work
Prepare to renew and rejuvenate your mind, body, and soul. Our fitness classes invite you to cultivate strength, balance, and resilience while decompressing and finding ease with movement. We use a therapeutic approach and customize the activity to each participant's needs and abilities. This makes our classes suitable for individuals of all abilities.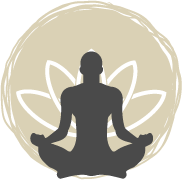 MEDITATION
This mind-body practice teaches us how to live calmly, with more focused attention and a compassionate attitude. In our Hamilton meditation classes, learn how this consciousness-changing technique can produce a state of relaxation and improve your overall health and wellbeing.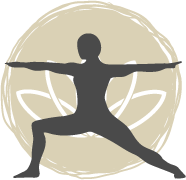 MOVEMENT
Using therapy balls, resistance bands, and weights, our movement classes incorporate slow, mindful exercises to help you feel better. Increase body strength mindfully with this functional training and move more freely and easily. Great for reducing stress, anxiety, depression, and pain.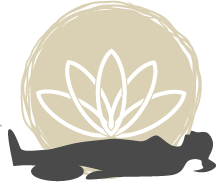 RESTORATIVE YOGA
Our Hamilton restorative yoga is a restful practice that uses studio-provided props to encourage deep relaxation and meditation. Yoga poses are held for long durations, providing the body with the opportunity to activate the parasympathetic nervous system and restore balance.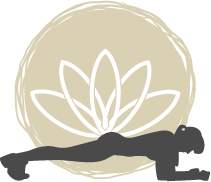 PERSONAL TRAINING
Hamilton personal training solutions that work! Suitable for any age or fitness level, we tailor our private and group personal training sessions to your specific needs and goals. By incorporating proper technique and form, we minimize the chance of injury and build confidence from the inside out.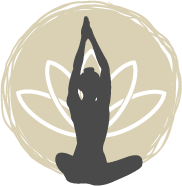 MINDFULNESS
A mindful living practice creates more happiness, joy, and fulfillment in daily living – along with less judgement. Learn breathing techniques, guided imagery, and other methods to become fully aware of the present moment, relax the body and mind, and reduce stress levels.
Inviting you to be fully present, and alive. Body and mind united.
About Kelly Lightfoot, Owner
As an experienced personal trainer, marathon runner, indoor climber, and dog walker, Kelly knows firsthand the benefits of healthy living. She's a lover of all types of movement and has comprehensive fitness training that includes over 500 hours in yoga, 150 in Yin yoga.
Since 2009, Kelly has accumulated more than 1,000 teaching hours. Her compassionate, non-judgmental manner helps her provide exceptional instruction and personal training to participants of all ages and abilities. Kelly's classes introduce you to somatic movement and allow you to experience more autonomy and less fear around movement. Each session utilizes her extensive collection of props and equipment to work the body.
Her beautiful farmhouse studio's large, private outdoor patio, covered porch, and indoor studio make for a warm and supportive environment to keep your body moving.
Testimonials
What a very calming and opening YIN experience. Kelly is passionate and dedicated. It all shows in her knowledge, how she expresses herself as a teacher and her beautiful, intimate and inviting space. Thank you and Well done, Kelly!
Hannah's room is an inviting, intimate, and beautiful space to practice Yin yoga. Kelly is a very knowledgeable teacher who leads you seamlessly through one posture to another. She has a great understanding of the practice which she shares with all her students.
Attended a lovely workshop & restorative class with my mom yesterday. A relaxing experience in a great space with a great instructor. Thanks Kelly!
Kelly is a fantastic instructor. She is knowledgeable and attentive. A class will make anyone feel relaxed and rejuvenated! Thanks Kelly.
Kelly's restorative yoga class was like a day at the spa Such a calm and relaxing atmosphere. That night, I slept better than I have in months! Thank you so much Kelly.
Really lovely space and had a great experience in the calming class. Great vibe!
Receive The Latest News From Our Hamilton Yoga Studio
Subscribe to our newsletter by registering your email address.